Welcome back to my thoughts on video games and anime throughout the first half of 2021. Keep in mind that I write this post over a period of months, so aspects of it might not meld all that well together.
Persona 5 Strikers
I fucking hate this game.
Persona 5 was a great game, although it's not my favourite Persona game. But hanging out with all the side characters and finding things to do was a blast.
Well you can forget about any of the side characters because you're stuck with the main cast for this one. And the side activities revolve around resource gathering, fetch quests, and mini-bosses.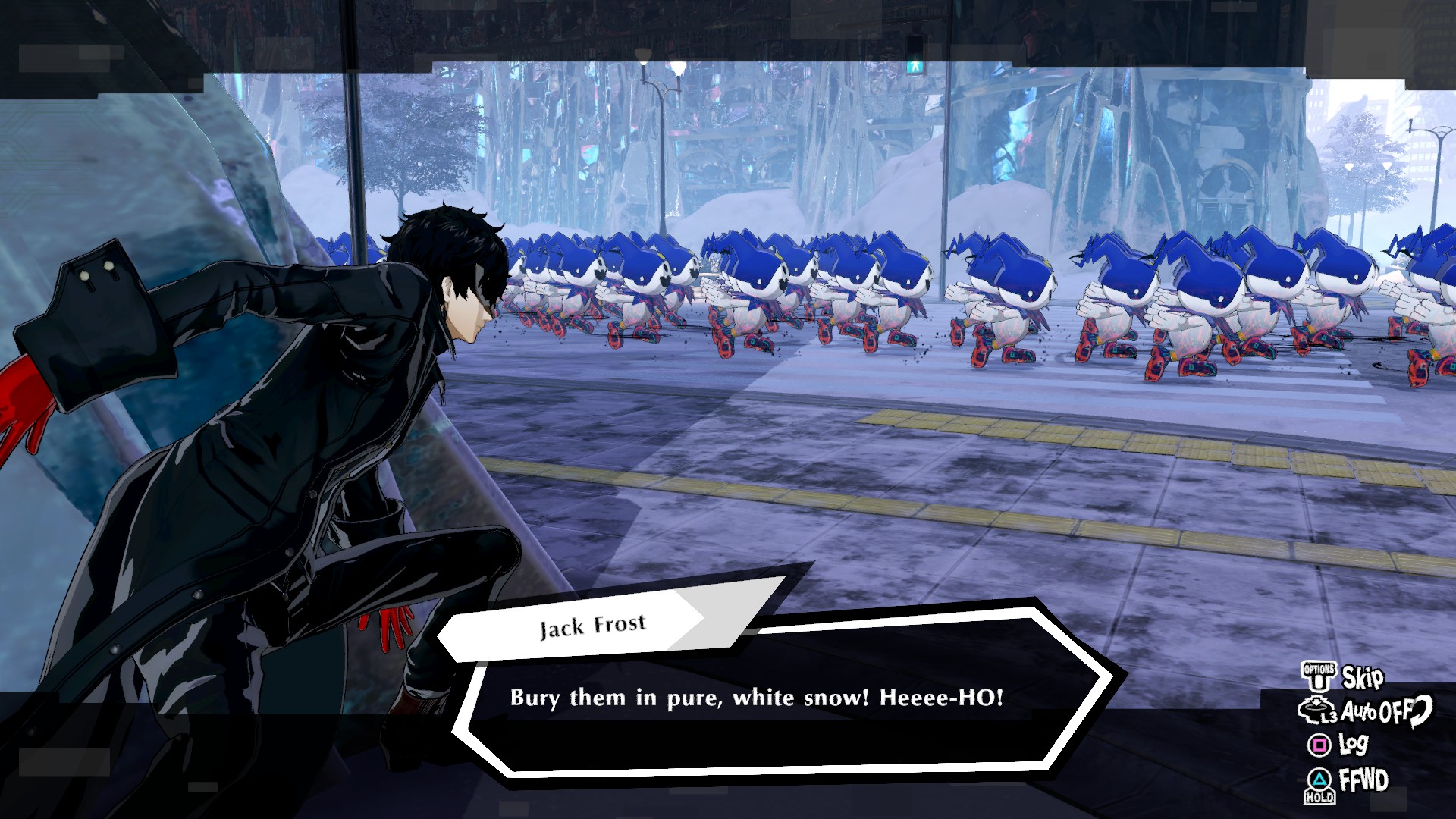 The musou gameplay isn't the worst, but the magic use being extremely limited by SP and then having the bigger enemies be very spongy leads to a lot of SP item usage during boss fights. And I do mean a lot. Just simply attacking the bosses will lead to miniscule chip-damage that makes you wonder what's the point of buying better weapons.
Another annoying thing is that there are checkpoints throughout the dungeons that you can use to save and return to the "Real world". However, time does not pass when returning back to reality, and there's nothing to do in the real world hubs other than to buy supplies anyway. So you go back into the dungeon soon after leaving it, sometimes immediately. This process is also the only way you restore HP & SP without using items. Why they couldn't just have the checkpoints restore them instead of leaving the dungeon is beyond me.
The story is completely forgettable, but it basically doubles-down on the concept of adults being assholes and wanting to control people. But now there's AI voice assistants involved and the overhanging association of the tech company that created it. Unfortunately, if you're like me and hated the main cast of Persona 5, you won't find anything being done or said even remotely interesting.
Even the novelty of going to different cities across Japan wears out its welcome once you realise just how boxed in you are and the lack of anything interesting to do.
At least the music is still banging.
Dead Or Alive 6
In my ponderous research of learning how to make a fighting game, I decided to install a few example games to take inspiration from. Of these, Dead Or Alive 5 & 6 ended up making their way on my PC. DoA 5 had a lot of technical issues and saving my game simply could not be done due to the fact the developers hardcoding the save file directory to be "My Documents", which due to the setup of my machine meant that I would get an error everytime it attempted to save.
So this section is on DoA 6 instead. I see why people are upset with this game. The utter avalanche of DLC is extremely off-putting and also makes the base game seem extremely barebones. Especially considering that characters that were featured in DoA 5 like Nyotengu, Momiji, and Rachael are now DLC unlocks instead of just being in the game. The single player story might as well not exist, but nobody ever came to this game for a thought provoking narrative anyway.
The fighting system is still fairly solid, however the new attack moves that fill up a bar that basically give you easy counters and supers seems a bit excessive. I'm not really a fan of super meters and DoA didn't really need them. I suppose it helps very casual players (People who are somehow worse than me) pull off flashy moves, but does make fights a lot easier now.
The new character Nico is extremely fun to play as, and I also quite like playing as Tamaki. In terms of how it affected my learning of how fighting games work… Well that's for another blog post.
Puyo Puyo Tetris 2
There really isn't anything significantly new about Puyo Puyo Tetris 2. It's mostly refinement with some additional modes and the inclusion of boss battles in the single-player that lets you build teams with special abilities and such. It's still a good game, but not really worth writing reams and reams about.
Vr Stuff
Played a few things in VR over the month, mostly demos.
Spider-Man Far From Home
I was kinda worried when starting this one about how much motion sickness it would give me. Weirdly though, the swinging wasn't too bad, but the on-ground movement being locomotion based did make me feel ill. I also had the anti-motion-sickness settings turned all the way up.
Anyway, it's super short experience. You swing around a city for a bit, then a boss appears, and then you waggle your shit around until it dies, because the tracking constantly goes to crap. I don't really much care for it, but it is free.
Warplanes: WW1 Fighters Demo
Now this was the demo that made me hurl. I always find flight games to be the worst when it comes to my motion sickness with VR. Additionally, there weren't any recalibration options, so my original stance of standing couldn't be changed even after pausing and getting a chair to sit in.
From the gameplay perspective though, it pretty interesting. You're flying a plane and manually aiming a machine gun in front of you, firing off flares from another gun you can pick up, and manually aiming bombs that you drop by hand. I like the idea of it, but unfortunately my motion-sickness put a pretty quick halt to playing it any further. I'll check out the full game some other time perhaps.
Into The Radius
This is one of those VR games that has locomotion movement rather than teleporting, so I got real sick after playing it for a bit. I didn't even get past the tutorial.
That said, there's a lot of fiddly gun stuff in this. Ejecting mags to check on ammo count, storing things in specific pockets, manually adding attachments, etc. It would be cool if VR tracking was better than it currently is.
I might come back to this, and I was intending to before I published this post, unfortunately, other games got in the way.
Borderlands 2 VR
I tried to start this game and then it soft crashed after the opening cutscene. Again, I'll need to come back to this one, but I don't have high hopes.
Job Simulator
I was expecting this to be super short and underwhelming, but this is probably up there with Alyx in terms of fun VR experiences. It didn't put any excessive wear on to me.
You get a bunch of levels about remedial jobs like office working, being a store clerk, car mechanic, etc. Of course these are extremely dumbed down and humorous versions of these. So you can throw trash into people's cubicles in the office one, or fill a fuel tank with energy drink in the car mechanic one.
It's more fun than you originally think it's gonna be, which is great. And it didn't make me want to throw up which is a plus.
Eleven Table Tennis
You would think table tennis would be VR's "Pong". A basic game that would easily help people to understand the potential of VR and get them comfortable in using it. Unfortunately it runs into the same problem a lot of melee weapon-based games do; a lack of tactile feedback.
In table tennis, the paddle essentially acts as an extension of oneself, but there's still a weight to it and a certain way of holding it that making hitting the ball back and forth a comfortable experience. In VR, the paddle is now a relatively heavier controller, and you're not holding in a similar way. Furthermore, with tracking being what it currently is, the amount of precision that you could use to finesse the ball is not really there, leading me to end up hitting it too hard or too softly. Sometimes the tracking would just fail on me and I don't hit it at all.
That said, when I could get the rhythm down, it did eventually feel pretty good to play. But still not as good as the real thing.
So it's not perfect. This game is also very expensive for what it is, even when bought at a discount. It's very multiplayer focused, so if that's your thing, I suppose you could get some fun out of it. There are a fair few options for practicing and various cosmetic options as well, if you like looking silly for other people you play against.
Sairento VR
Much like Into The Radius; this also has locomotion movement, and teleporting. At the same time. And melee combat, along with guns.
Again, I need more time with this one, but the locomotion movement and pseudo-parkour really did a number on me.
Borderlands 3
I gave my opinion on this game back in November, and I bought and finished this game since. And Christ is it a headache. I'm not even going to try and play the DLC.
Just don't.
Forza Horizon 4: LEGO Champions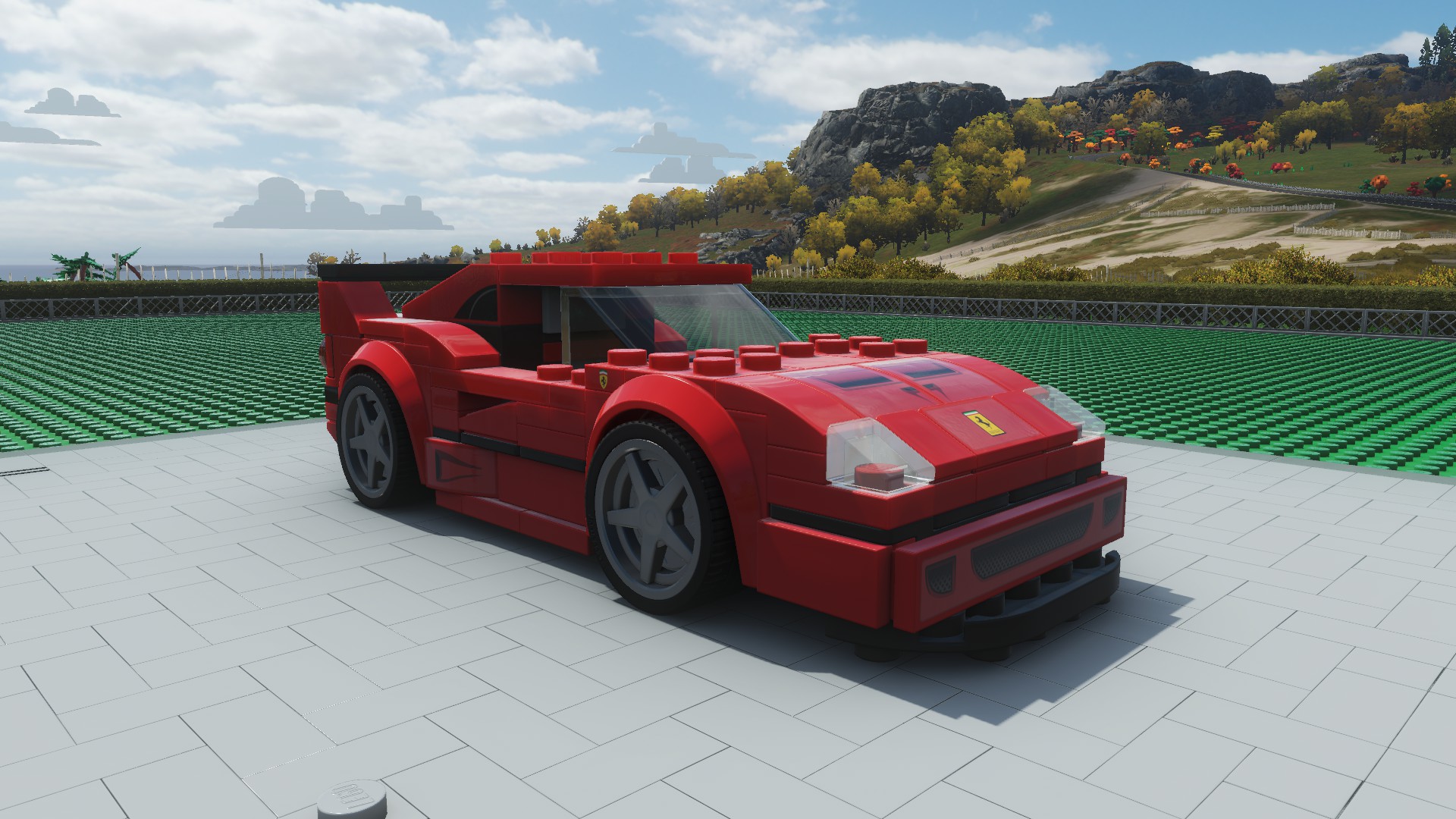 Forza Horizon 4 came to Steam a little while ago, and after it was discounted I decided to grab it and the DLC. Although there was only one thing I wanted do with it and that was check out the LEGO island stuff.
Honestly, it's a bit of a mixed bag.
The LEGO versions of cars are really cool and there's a lot of the LEGO charm and humour that one should expect. But the island isn't completely LEGO, there's still a lot of real world materials and items, and the races are still done with real cars rather than the LEGO ones. That's probably because there's only half a dozen LEGO cars. The McLaren Senna, the Ferrari F40, and a Bugatti that's a variant of the Veyron; to name a few.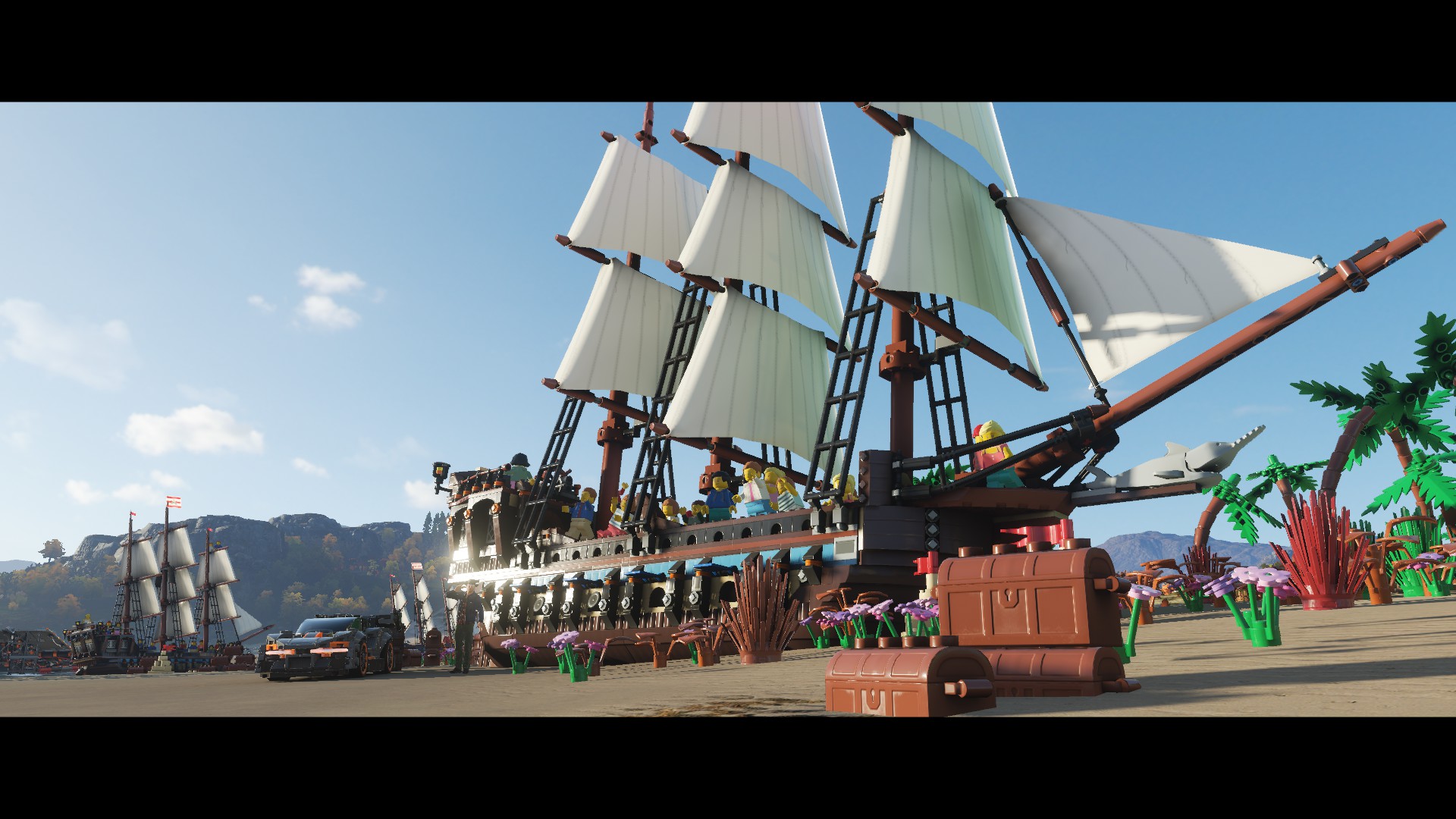 There's still some neat stuff, like pirate ships, a raceway, and a desert filled with crashed UFOs. And the LEGO specific events are still pretty fun.
Maybe they should make a LEGO Racer game proper. But with better handling because SimCade is still a terrible handling model.
It Takes Two
As someone who really enjoyed playing A Way Out with a friend, I had relatively high expectations for this one; and for the most part, it hit them.
It feels really good to play, very tight controls that compliment the variety of game mechanics that they throw at you. The mini-games can be hit and miss though, particularly when one of you has an advantage due to being on a keyboard. Surprised they managed to program a working chess game though.
I wish I could speak highly of the story though. Without spoiling to much, it seems like the two main characters would have been a lot happier with their lives if they never had a kid. And quite frankly the whole game makes them seem like fucking assholes to their child anyway. With some very dark humour to compliment that point.
Last note, there's one easter egg that I very much enjoyed listening to. I won't tell you what or where it is, but I'm sure you can imagine considering Josef Fares is involved with it.
GTA Online: Diamond Casino Heist, Doomsday Heists, and Cayo Perico
God, fuck this game.
Anyway, a friend of mine recently got his new PC set up (Minus a GPU, which I am currently letting him have an old GTX680) and he proposed to me that we should play GTA Online. I was curious about the new island they added so I agreed.
I'll complain about GTAO in a minute, but let's actually talk about Doomsday, Diamond Casino, and Cayo Perico. The Doomsday heist requires you to buy a facility for about $1 Million or so and then you get your usual setup missions, except it's different this time. You get prep missions before the setup missions, and the prep missions can be done within the current online lobby, and other players can interfere with it. Another thing is that you don't need all 4 players to do any of the missions, although you still need a minimum of 2 for the setup and heist missions.
The money is OK, but it does give you a price discount on multiple key vehicles, including a flying car. Although it's difficulty in the last part is pretty damn harsh. I didn't like it overall.
The Diamond Casino heist is similar, this time requiring the player to get an arcade. Prep is actually more important here as depending on how you scope out the casino you will gain access to additional approaches. This time there are only prep missions, but the heist still requires a minimum of two people. But the payout is considerably higher than the previous ones, although you are limited by time and the loot that you get, which changes each time you do the heist.
I enjoyed this heist, but it's probably the most difficult to deal with. The stealth is bad, and the game is very inconsistent about whether or not it wants to knock out enemies when you punch them. But the approaches are probably the most interesting in the game.
And then there's Cayo Perico. Which comparatively is fucking El Dorado. You can get so much damn money from this place and it's a near literal cake walk.
So you buy a submarine, scope out the place, do some preps, and then go to the compound on the island and steal the target and a whole bunch of other stuff. But basically, if you scope out the drainage tunnel near the compound and then do the setups related to that approach; you can basically access everything on that island with ease. Do it with a friend, but you can get even more dosh.
THAT SAID.
GTAO STILL SUCKS.
Let's say you play for about an hour. 15-20 minutes of that hour is spent in loading screens. Another 20 minutes is spent driving to the place you need to go because they always put it as far away from you as possible. And then the rest of that time is spent actually attempting to do the missions, until a hacker turns up in an invulnerable jet and kills you several times.
I can't wait to uninstall this game again.
Nier Replicant Version 1.22…
Nier is one of those games where the less I say, the better.
Unfortunately, I went into the game after playing Nier Automata, so I knew about a couple of references, plus as friend of mine told me about several things in the game, albeit with certain details omitted.
That said, this isn't your usual bog-standard remaster. There's new weapons, new costumes, and new quests; plus an additional ending. The combat has also been considerably improved and is apparently a lot less clunky now, although I can't vouch for that point because I never played the original Nier.
Additionally, they added the original Japanese voices. Which is probably the sole reason why I decided to wait for this remaster instead of playing the original (Although I still own a copy). That said, the English subtitles are based on the dub, so expect inaccuracies and Americanisms.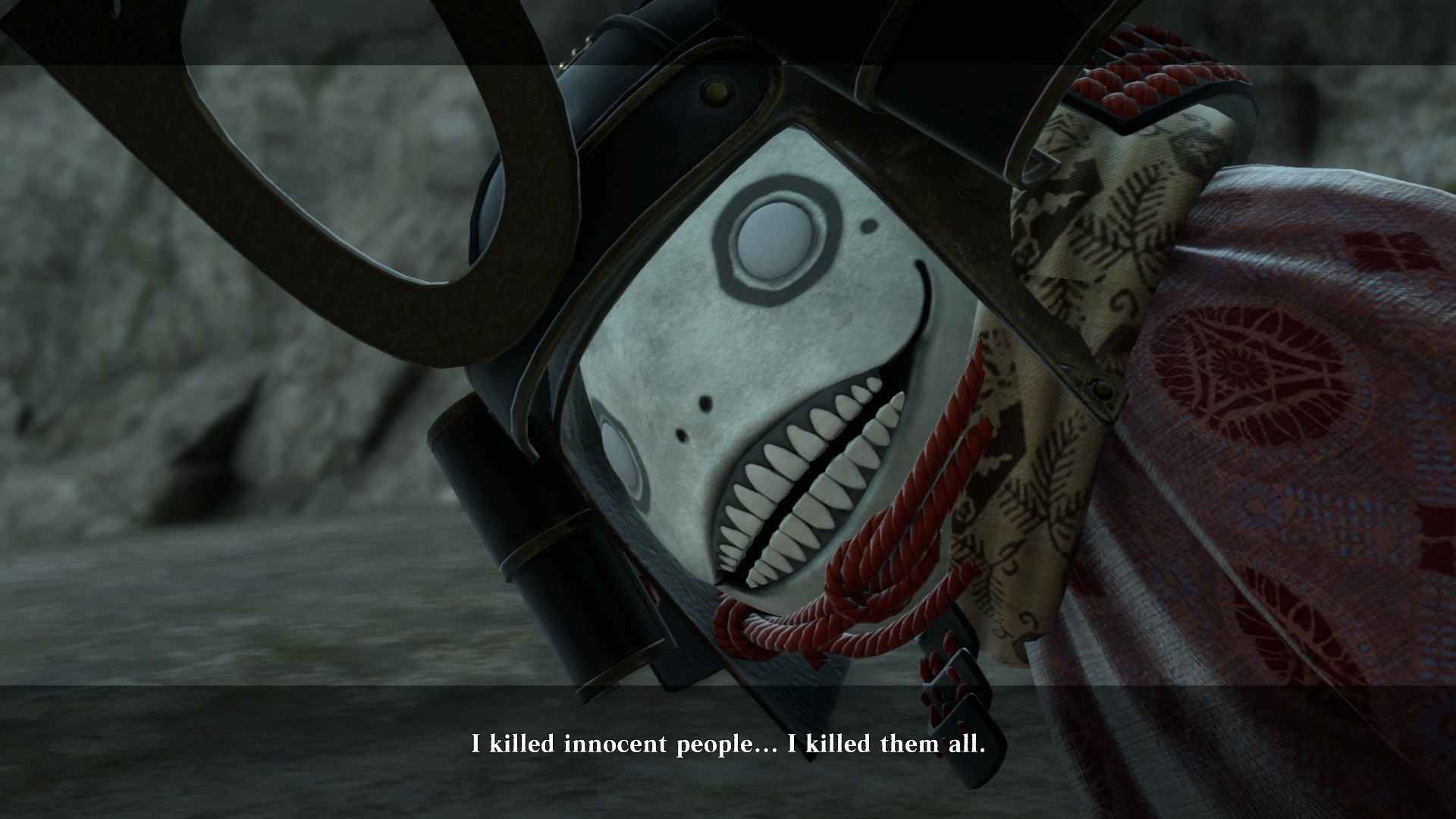 The PC port is also somewhat concerning. It does work better than the legendarily awful Automata port, and I didn't have a crash during my whole time playing. But holy shit, if you're gonna remaster a game, spend the time and make sure the game logic isn't tied to frame-rate, especially if you have no plans on locking the FPS. So this game is very sporadic in terms of game speed.
That said, that's kind of the only major complaint other than the performance. The game just doesn't utilise resources properly. But it's difficult for me to explain why, but I'm sure you can find videos on it.
Anyway, I enjoyed this a lot, even with the back-tracking. And now I need to play the Drakengard games.
Record Of Lodoss War: Deedlit in Wonder Labyrinth
As far as Symphony Of The Night clones go, this one was pretty good. The game feel is fairly snappy and responsive. You become fairly overpowered pretty quickly, but despite that, the difficulty curve is still fairly wobbly. Bosses can jump between mildly annoying to a cake walk. It's also pretty linear with it's progression, not much in the way of exploring for optional bosses and such like you would see in SOTN.
The story seems to take place many years after Lodoss War as Deedlit is the only person still alive in the merry band of adventures, no doubt due to the fact she's an elf and they live for hundreds of years. Unfortunately, my experience with the source material comes down to watching a handful of OVAs a few years back. I might watch the TV series at some point though.
I had fun with it, and I'm looking forward to playing Touhou Luna Nights, which came out before this and developed by the same guys.
Anime
Vlad Love
Mamoru Oshii's new show. I was expecting vampires, ended up getting a homage to a bunch of movies that Oshii likes; Castlevania, Street Fighter, and Darkstalkers references; and a whole lot of weird shit.
It's an interesting show. The OPs are excellent as well.
Uma Musume: Pretty Derby Season 2
How the fuck does an anime about real world horses and real horse racing end up being one of the best sports anime ever made? I loved every damn episode of this. All the horses have their own weird quirks and jokes, the emotional moments work well, the overall story of Tokai Teio beating the odds despite multiple injuries; it just works.
Yasuke
Yasuke is an interesting bloke. He went from a slave to one of Nobunaga's retainers, and was devoutly loyal to him to the end. So how does the anime portray him as? Well, something akin to that, but then they decided to set it after Nobunaga's death, add in a whole bunch of magic and mechs, and then centre the whole thing on some annoying girl with DBZ power level magic.
It's a fucking horrid anime. And the fact it barely talks about Yasuke as a person and his history is an insult to him. If you want to see a better representation of him, play Nioh. On the plus side, the anime has some decent animation and some pretty good music. The OP is quite good especially.
That's it.
That should cover half a year's worth of stuff. It's not everything but it is the most important stuff that I actually feel like talking about. Next Den post will be in December or January.
ADMAN